Many agents are now choosing names to stand out from the crowd on the internet and in general advertising. They do this to show that that they are modern, focusing on the new way of selling or letting properties online where 98% of people now search for property.
Although naming your business after yourself still works well, its becoming increasingly popular for new estate agencies to choose business names that have no names in at all, opting for names such as housesimple, purplebricks, emoov. We can help you choose a business name that does enough to differentiate from other agencies but without becoming overly gimmicky with a name such as ABC letting or LettingsRus. We will help you factor in the services you will offer to ensure that the most suitable name is chosen.
With trendy, yet professional business names, one can pitch their service as the new way of doing things in comparison with an agency that's been established for decades where it could be argued they are stuck in their old ways of operating, not taking part in revolutionary changes within the market such as in advancements in technology.
We have many clients who have opted for this direction and we can see quite clearly that higher success rates lie with agents who have chosen this all very important approach to thinking of their company name and brand.
At Agent Vision, we have taken part in this process with many of our agents, and given our thoughts on business names.
One of the main reasons companies stick to naming their business after themselves is because it is easier, and to be fair it does still work well on the lettings side of the business, however we do believe that if you wish to enter the sales market, that you break away from normality by being adventurous and choosing something more trendy.
For help on choosing your perfect estate agency trading name, please call now and we can discuss our various start up lettings and estate agency business packages.
Start your journey to financial independence today.
Learn more about the limitless opportunities of running your own estate agency with Agent Vision.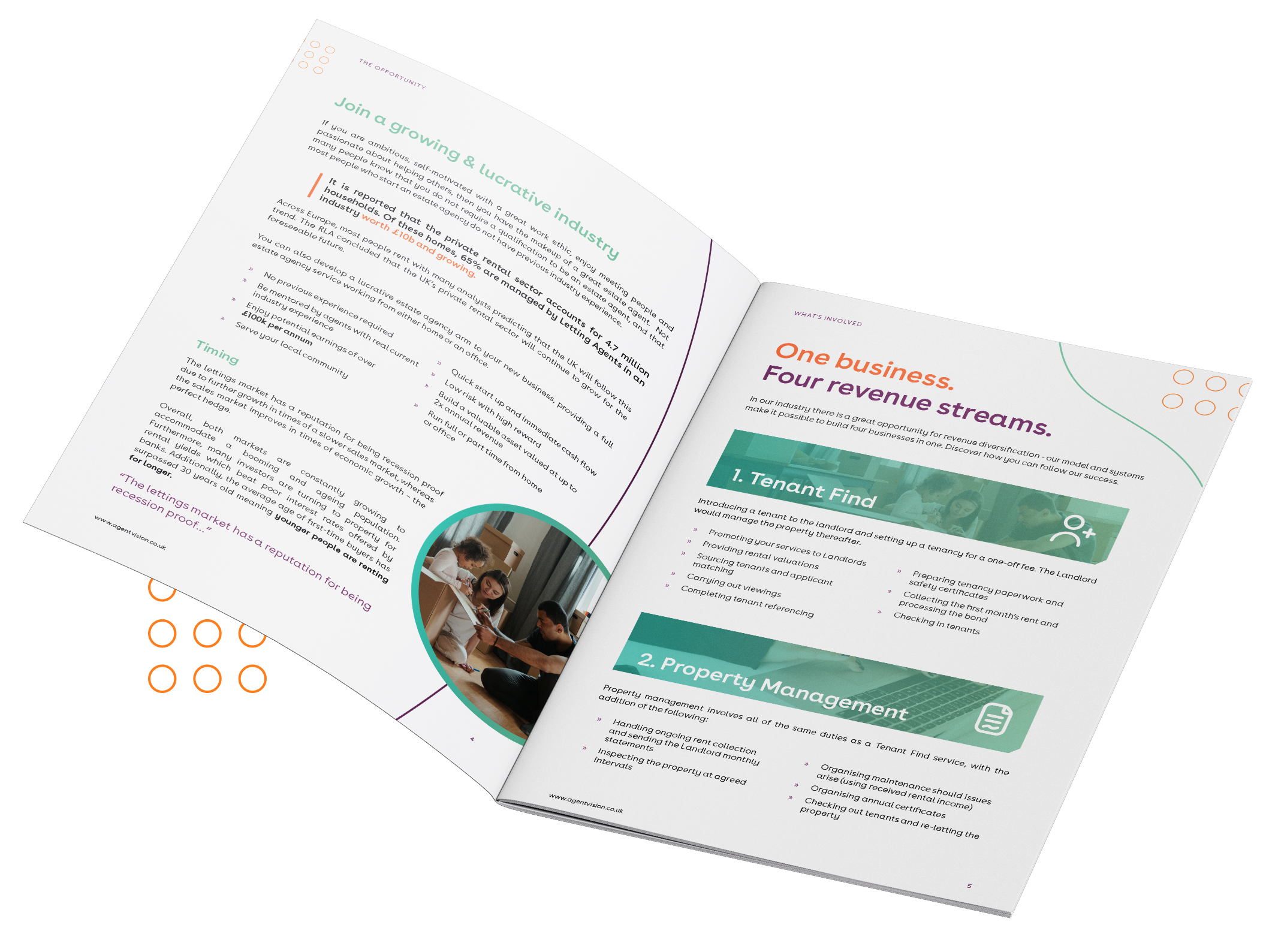 Real people on hand to help you get started.
That's right, our dedicated support team is just a phone call away. With our industry leading packages and our helpful assistance you'll be listing your first property in no time.