Running your new agency from home is by far the preferred choice for startups. As the market drives ever more online and people search for their future properties via online property portals, the need for a high street presence is less required.
Many new online agents work their businesses either from home or a serviced office space as this allows for massive cost saving and removes the demand for staffing through the very important stages of growing the business.
The estate agency online revolution isn't going to stop despite the best efforts of some major high street chains. Many high street agents are slowly adapting to the new digital era, however those who are not will very quickly find themselves so far behind, that they may have to start considering an early retirement.
Those agents whether solely online or working from the high street that embrace the new digital era, and offer more contemporary service options to their clients will survive, and certainly those agents working in the local area whilst doing this will always in our opinion have the edge over competition trading from other areas of the country.
At Agent Vision, we offer the most contemporary start up solutions on the market today, offering market leading alternative to a franchise by offering the complete business package including website systems and technology as well as the most up to date and proven techniques that work in the modern market.
For more information regarding all of our letting business start up packages, please visit our business and website package pages.
Start your journey to financial independence today.
Learn more about the limitless opportunities of running your own estate agency with Agent Vision.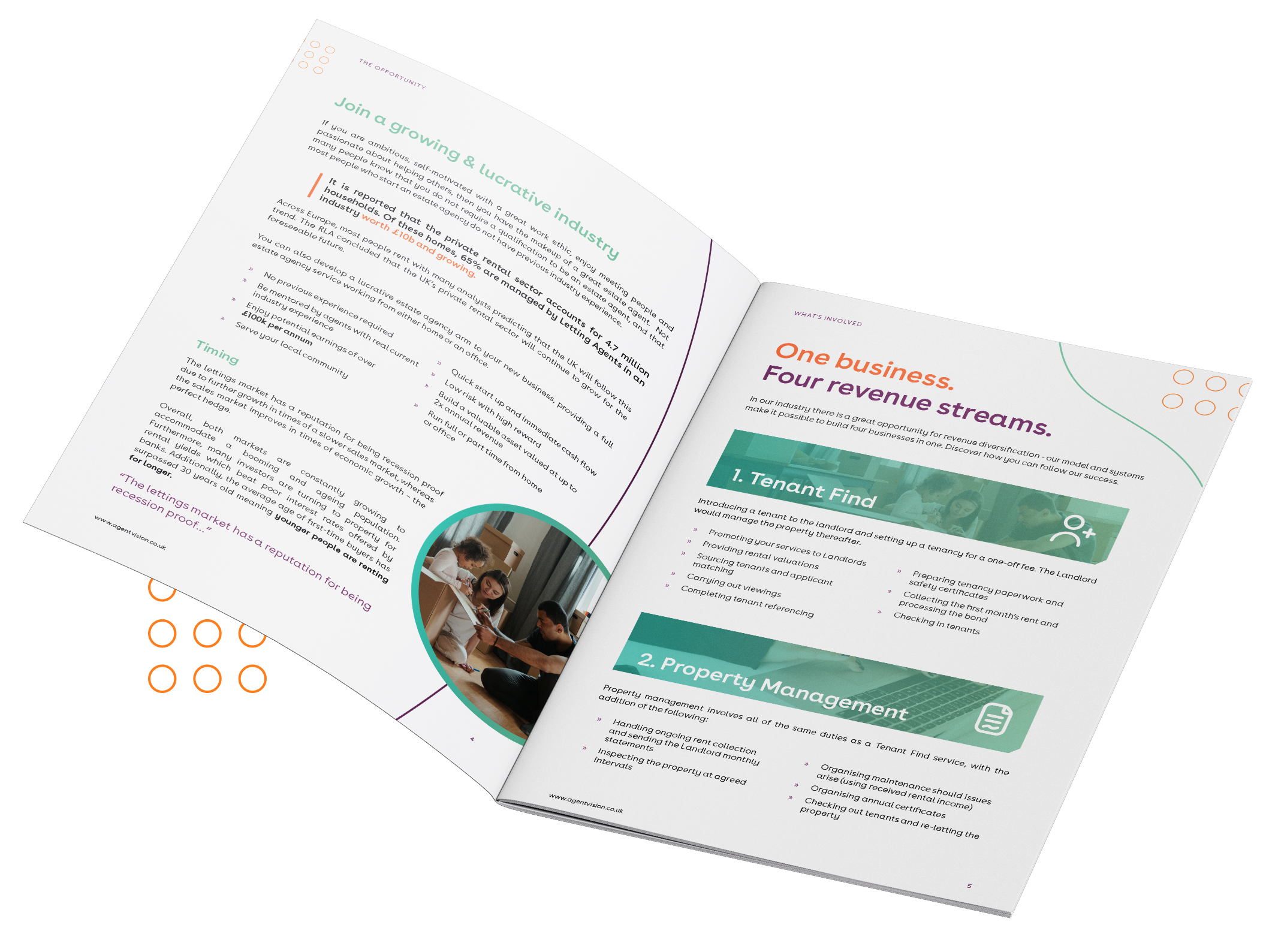 Real people on hand to help you get started.
That's right, our dedicated support team is just a phone call away. With our industry leading packages and our helpful assistance you'll be listing your first property in no time.