Younger generations including young families with children are renting properties for longer. This is despite the average remortgage repayment being lower than the average rental payment.
Research from the National Landlords' Association shows that families now account for 48 per cent of the private rented sector, more than young singles – which were once believed to make up the majority of the rented property market. Renting has become attractive for a lot more people. There are numerous reasons for this, but the key reason is the cost of raising a deposit to buy your own home. With rents higher than ever, it has become a near impossible task for young families to save the required amount to achieve their goal of home ownership. More people are going through university and coming out with student debts in the tens of thousands, and this added financial burden means the prospects of obtaining a mortgage, even for a reasonably priced property is harder than it was for earlier generations, especially in the north.
Millennial wage growth is slow whilst student loan debt is growing fast.
In previous years, many families would rent on a temporary basis whilst perhaps in the process of relocating and searching for somewhere to buy longer term or whilst a renovation project was being carried out at their family home. Now it is increasingly becoming a permanent way of living. At our own agency Propertynest, we have seen an increase in families taking out extended leases with the average tenancy being longer than two years.
The Manchester Evening News suggest rental property in the North demand is outstripping supply as rental homes are snapped sometimes within one hour.
Start your journey to financial independence today.
Learn more about the limitless opportunities of running your own estate agency with Agent Vision.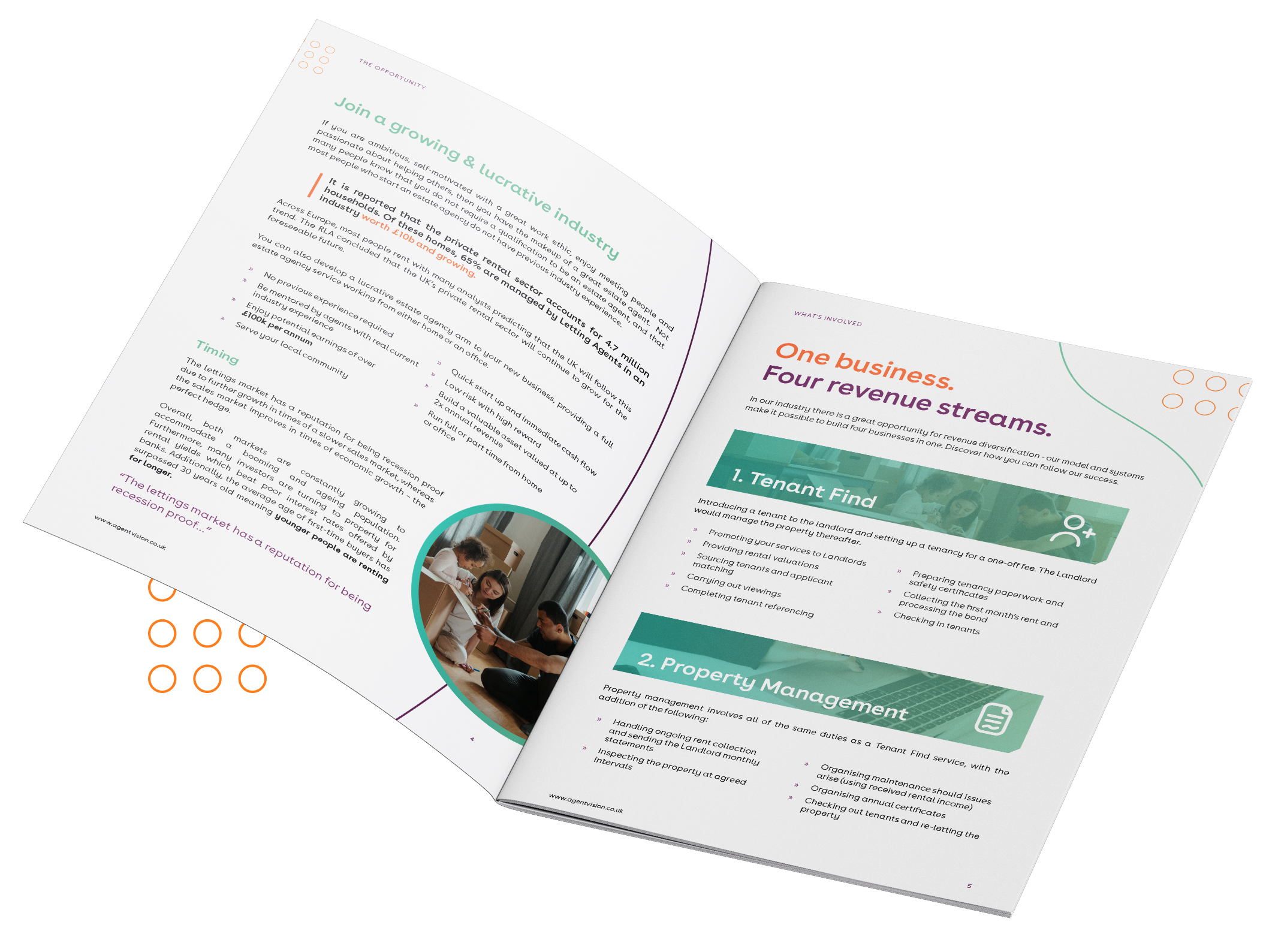 Real people on hand to help you get started.
That's right, our dedicated support team is just a phone call away. With our industry leading packages and our helpful assistance you'll be listing your first property in no time.