The housing market has become more erratic and unpredictable over the past few years, but this is not to the detriment of UK based letting agents. For many young people, recently dubbed "generation rent", renting has become the only option due to rising high prices and the cost of the initial deposit required to get onto the property ladder. This has had led to a surge in demand for rental property throughout the lettings industry and across the UK. Of course this presents a great business opportunity for anyone considering starting their own lettings business. To become a letting agent, you don't require qualifications and the earning potential is great with many agents earning in excess of £100k per year. Most importantly, job satisfaction is great too because it gives a great balance between being out an meeting new people on a daily basis and being in the office to handle administration duties. Also, because you usually work locally, you are never too far away from home, meaning a better work life balance overall.
For people who have a desire to work in a property related business or to set up their own property business can take advantage of our unique letting and estate agency "business in a box" solution which has become the UKs leading provider for helping people start their own business. This is the alternative for those who don't have a budget for joining a letting agency franchise or perhaps feel they would prefer to try and start their business independently. At Letting Vision our business start up packages start from as little as £245.00 and aims to provide everything you need to get started, covering local market research, marketing strategy, office procedures, filing processes. accounts, legislation and preferential supplier rates. This will make becoming a letting agent easier. Our step by step system includes ongoing lettings training, 1-2-1 telephone and email support, letter templates, legal documentation, administration forms and free market leading property management software.
To learn more on how to start up your own lettings business and to enjoy all of the associated benefits, please contact Letting Vision today.
Start your journey to financial independence today.
Learn more about the limitless opportunities of running your own estate agency with Agent Vision.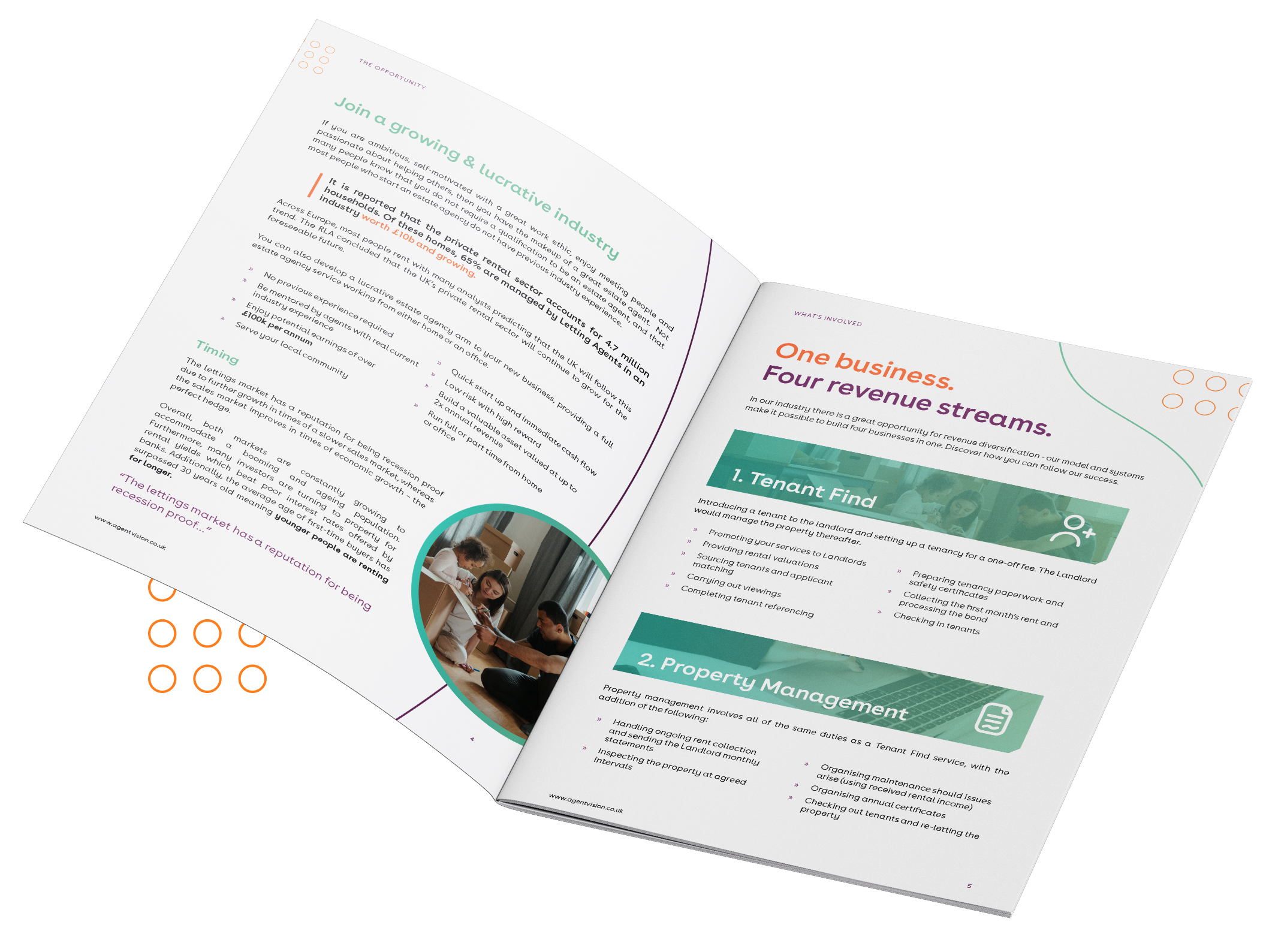 Real people on hand to help you get started.
That's right, our dedicated support team is just a phone call away. With our industry leading packages and our helpful assistance you'll be listing your first property in no time.